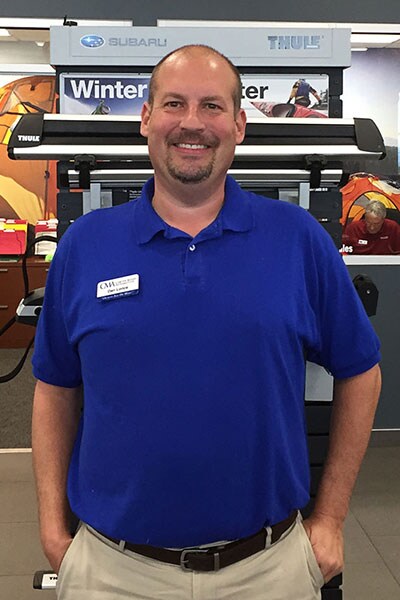 Welcome to the Colonial Subaru Parts Department
This is Dan Lonce, our Subaru Parts Manager. Dan has been with our company since 2004 and has helped build a large Wholesale Parts Delivery network in the Richmond, Virginia area. He works with all other CMA stores to provide not just Genuine Subaru Parts, but also OEM parts for most other vehicles.
Colonial Subaru's Parts Department maintains a comprehensive inventory of genuine Subaru parts for retail, too. Our highly knowledgeable staff is here to answer any Subaru inquiry. If we don't have the part you need in stock, we can always order it for you and often get it to you within 24-48 hours.
It's no secret that cars are complex, so it only makes sense that finding the right auto parts could be a bit of a hassle. Or it could be if you didn't have Colonial Subaru by your side. Located conveniently near Richmond, Virginia, our team of Subaru parts experts are standing by to answer your questions and, of course, place an order for you.
Before you do anything else, be sure to have a look at our auto parts & service specials to see if the component you need is currently on sale. And when the time comes to inquire about the part you need, simply fill out our online order form to get the ball rolling. We'll be happy to order any parts we don't currently have in stock as well, so don't hesitate to contact us about any Subaru parts you require.